"Michael Harsh Getting Jazzed about High Tech Healthcare"
NEW YORK--Manhattan Scientifics, Inc. announced today that Michael J. Harsh, former VP & Chief Technology Officer for GE Healthcare and a recognized global expert on medical imaging technology, has joined the Company's Science and Technology Advisory Board.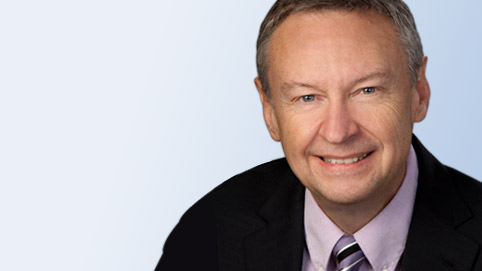 Mike is a co-founder of Terapede Systems and has over 36 years' of experience in healthcare technology, focused on diagnostic imaging. He served as Vice President and Chief Technology Officer for GE Healthcare, a $17 billion division of General Electric. As the Global Technology Leader of Imaging Technologies at GE Global Research, he led the research for X-Ray, CT, MRI, Ultrasound, Nuclear Medicine, PET and Optical Imaging, and the research associated with computer visualization/image analysis and superconducting systems. In 2008 Mike was elected to the American Institute for Medical and Biological Engineering (AIMBE) College of Fellows, for his significant contributions to the medical and biological engineering field.
To learn more about Mike please see his presentation "Michael Harsh Getting Jazzed about High Tech Healthcare" at this link.
Manhattan Scientifics' Chairman Marvin Maslow said, "This is an extremely positive development for Manhattan Scientifics. Mike Harsh's acceptance to join our Science & Technology team is a serious, positive testimonial to the Flynn Early Cancer diagnostic technology being commercialized by our Senior Scientific unit in Albuquerque, NM. There is a huge unmet need to detect cancers years before they invade our bodies, when they can be treated and destroyed well before they spread within us. We are thrilled to have Michael Harsh on board."
This press release contains forward-looking statements, which are subject to a number of risks, assumptions and uncertainties that could cause the Company's actual results to differ materially from those projected in such forward-looking statements. Management at Manhattan Scientifics believes that purchase of its shares should be considered to be at the high end of the risk spectrum. Forward-looking statements speak only as of the date made and are not guarantees of future performance. We undertake no obligation to publicly update or revise any forward-looking statements.